You Heard It Here: Happiness Is… A Roller Coaster
Okay, I might be lying a little because I don't mean roller coaster as in the thing you get strapped into and then are whizzed around on a small track at ungodly speeds… I'm talking about how sometimes life gets so hectic and you have so many things on your plate that you have to take small bites to get it all down. Know what I mean?
I'm not complaining… I'm just trying to digest all of the things happening at once. For instance…
Yesterday was the Los Angeles Festival of Books where I was able to have a book signing under the Romance Writers of America booth. I had so much fun meeting and talking to new people! And of course it was awesome to see some pals as well.
Next on my list is today and the first day back at the day job. The Thundermans is back for season 3 and I'm so excited to see the cast and crew after 4 months off. I can't believe 4 months went by so fast! Life just cruises by in the blink of an eye. It's crazy. (Here's a shot from last year, but I know these kids have grown in 4 months. I'm a little scared the younger ones will be taller than me. Happens on every show, dang it!)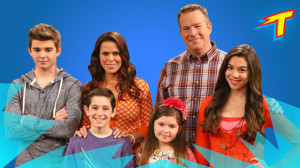 And next… This upcoming weekend, April 25, is Barbara Vey's Reader Appreciation Luncheon in Milwaukee! I cannot wait for the event! It is SO AWESOME! (One of my all time favorite events.) So many readers and such fabulous authors and of course… rock star Barbara Vey! This year's keynote speaker is the amazing Tess Gerritsen! I am really looking forward to it!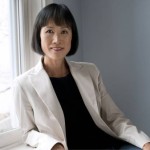 I'm right in the middle of a crazy week so I'm taking one thing at a time. Bite size pieces if you know what I mean.
What about you? How do handle life's roller coasters? Those times when you have so much going on that you wonder how you're going to make it all happen. Any pointers are appreciated!