You Heard It Here: Hollywood Icon
Today I thought I'd tell a recent story and it involves one of my favorite people. The amazing, Betty White.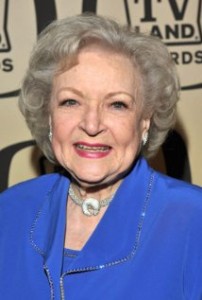 In 1995, I worked on a pilot called Maybe This Time with Betty White, Marie Osmond and some new guy, Craig Ferguson. (Haha)
I loved the people and worked my butt off that week, running lines with Marie and Betty until my throat was raw. (Those ladies work so hard in whatever they do!) Unfortunately, I didn't go on to work the series and it ended up going for only one season.
Now… that's not my story. This is my story:
A few months ago, I was asked if I could get a book to Betty by friend and awesome author, Kelsey Browning. Kelsey writes The Granny Series with her pal Nancy Naigle and they thought it would be really cool if Betty had a copy of their book.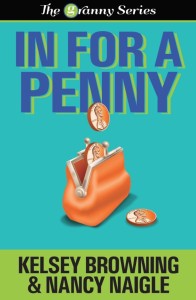 Let me say right now, that I don't have access to every actor in Hollywood, but I do know a few people in a few places and I was able to set up a little meeting with Betty. Keep in mind I hadn't seen her in 19 years! But I walked into her dressing room and reintroduced myself. She gave me the biggest hug and we had a lovely chat. I handed over the goody box that contained Kelsey and Nancy's book and she gratefully took possession. We only had a few minutes because she had to be on set, but Betty is as lovely as any human being can be. She will always be one of my favorite people in Hollywood. I got another good bye hug before we left her dressing room and I cherished every second. That woman is gold.
How about you? Anyone in your past that you'd love to see again? Anyone really special that you'd love to catch up with for a few minutes? I'd love to hear about it!