You Heard It Here: Happiness Is… A Reunion!
My high school reunion!
This month, happiness is twofold. Not only am I having my first hometown book signing on Oct. 25th, but it's the same weekend as my high school reunion. I missed the last one, so I'm really looking forward to this one. I graduated from Coronado High School, the Thunderbirds! Where did we get the name, you ask? The mountains on our side of town have a formation of a massive bird.
Here's a shot: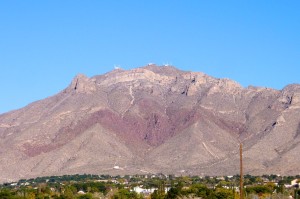 Thunderbird! (I particularly like this since I happen to work on the The Thundermans! Nice coincidence!)
Pretty awesome, right? I always thought so. No other school had their mascot etched into the mountains of the city! I actually never appreciated the beauty of the desert mountains until I left town, but I definitely look back fondly at growing up in El Paso. To top off my reunion with a book signing is certainly giving me mucho happiness.
I hope I'll see some friendly faces at the signing. If you happen to be in the neighborhood, stop in. I'll be signing Against The Wall and Imminent Danger. Here's the info:
Barnes & Noble
Saturday, October 25th
2 – 4pm
705 Sunland Park Drive (on the West side).
What about you? Any awesome reunion stories you can tell me about. I'm a little nervous about this one since it's been so long since I've seen everyone.