This month's happiness is writing "The End" on my fifteenth book! I didn't actually realize that it was a milestone number until I sat down and counted. I've been working on three books at the same time (although two of them are smaller novellas that I hope to have out shortly), so I was already a little schizo trying to keep track of them all. (Remind me never to work on that many books at one time.)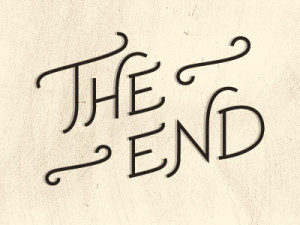 But finishing this sixth Adrenaline Highs book gave me… well, an adrenaline high. Although I'm pretty sure this will be the end to this series, I try never to say never. Because you just never know. Honestly, I'm eager to continue with the High Stakes series and see where that leads. I have a feeling that a few people from the Adrenaline Highs might actually make a few cameo appearances, but then again… I don't know yet. It's just fun to think about.
What about you? What's your happiness this month?