You Heard It Here: Happiness Is…NYC
This month's happiness actually begins Tuesday when I go to NYC with fellow author Kate Willoughby for the RWA National Convention!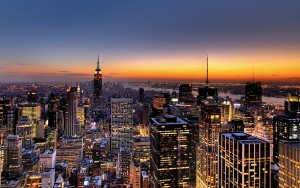 (I thought a NY skyline might be the perfect pic for this blog!)
I missed the NYC convention last time and ended up at a smaller – although equally fantastic – East Coast conference months later. But it's been so many years since I've been to NY that I'm crazy excited for the trip! Can't wait to see some old pals and make new ones. My schedule is getting packed fast, but it all looks to be lots of fun.
Kate and I have even managed to find time to sneak in a Broadway show!
My next happiness comes with knowing that a cover reveal of Always Dangerous is in the near future! The last Adrenaline Highs has yet another stellar cover and I can't wait to share it with you!
Finally, my last happiness comes with finishing the narration of not just one, but TWO books for Audible. The first one is scheduled for a late September release and I don't have a date for the second one, but I'll let you know when I do. And so you know… these aren't my books, but they are close to my heart since they belong to a best pal. Any detectives out there may be able to figure it out, so if you feel like searching the interwebs, I won't stop you!!
So that's all my happiness this month! What's yours?