You Heard It Here: Hollywood More George. (Carlin)
Last month, I told you a little about my other favorite George. Carlin. I have another fun story that happened from the George Carlin Show via my husband and this one is as odd as they come.
So… one day, the cast came in on a weekend to rehearse because of script issues. Because it was the weekend, there was a more relaxed feeling on the set and the executive producer showed up with his dog. Uhm… did I mention yet that the dog was part German Shepard and part wolf? Yeah. That.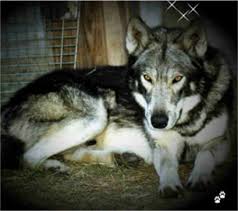 My husband, who is a dog lover put his hand out to pet the dog and was warned that it might not be a good idea since the dog bites. Yeah. That.
Was the dog on a leash? No. Should the dog have been on the set? Probably not. But that's not the best part.
Before the actors arrived, the producer was playing tug of war with his dog using a stuffed animal. For twenty minutes that dog dragged that two hundred plus pound man around the stage as they tugged each other back and forth. Once the actors came in, the producer set the toy on a high shelf in the set.
Can you guess what happened next? The actors started rehearsing, but the dog kept trying to jump up to get his toy on the fourth shelf. After a few minutes of that, the dog got bored and looked for something else to play with. He decided he liked the area rug the actors were standing on. Every time George took a step downstage, the dog grabbed a hold of the edge and tugged, dragging anyone who stood on the carpet, namely George.
It was a really pivotal scene they were rehearsing that day and the actors kept looking at each other and at my husband because no one knew why the producer was letting his dog disrupt rehearsal to such an extent.
Luckily after a little while the dog got bored with the rug, too, and let them finish rehearsing, but that story goes down as one of the most bizarre my husband or I have ever experienced.
What about you? Any bizarre stories you can share whether they be animal related or not?