You Heard It Here: Happy Mother's Day!
Today's post is significantly late, but the sentiment still applies. Happy Mother's Day to all the awesome mothers out there! I lost my mom almost 18 years ago and I still miss her so much. I have to admit, I feel her presence with me a lot of the time so I know she's still around and watching over my family and me.
Mom's advice is with me all the time. I can here her words of wisdom in my head on a daily basis. Things like: "I don't worry about something until I have to." And, "Can't you just get along with people?" Of course there's my favorite. "This too, shall pass." She had plenty, but those are the ones that stick with me most and seem to apply to all parts of life.
Here's a shot of mom a few years before we lost her.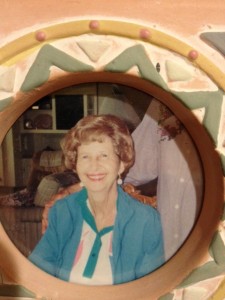 If the amount of friends a person has is any indicator of that person's wealth, then my mom was one of the wealthiest people in the world. She had a group of close friends and she connected with them on almost a daily basis. She was a shoulder to cry on and an ear to listen. I only hope that I have a fraction of the patience, humor and sense that she did. And I also hope that I've passed some of those traits on to my own daughter.
Happy Mother's Day everyone. Hope you have yours to hold and hug!