Me! I do, I love swag! I also love giving it away!
Is anyone planning on attending the California Dreamin' Conference in So Cal this March? Because if you attend the California Readin' event and sit at my table at the conference or buy one of my books at the signing afterward, you'll be getting one of these babies!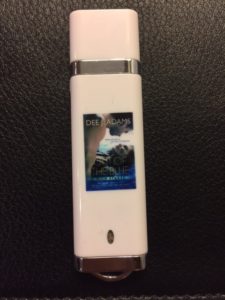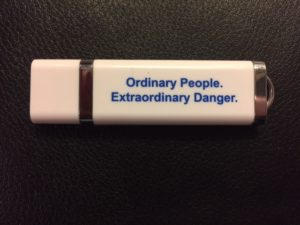 Custom USB Drives made these flash drives with my cover from Out of the Blue. (Here's the front and back.) So awesome! And that's not all. On the flash drive is a sizzling deleted scene from the book. This company has some great ideas for multi-purpose flash drives. There are so many fun ones to choose from. I highly recommend them if you need flash drives. Just click below.
I've got some other surprises too, so hopefully, YOU'LL get some swag this March if you come to the conference!
I've seen some great swag over the years and it's always hard to decide what my favorite is. I love pens, but I'm a fan of good chap stick too. And bottle openers and bookmarks and… the list goes on.
What's your favorite swag item?