You Heard It Here: Happiness is… September
Yep. This month, happiness is… well… this month! I love September, probably because it's my birthday month and I'll take any chance to celebrate an occasion. (Be it mine or someone else's!)
My first book, Dangerous Race, was published in September and that made a truly outstanding birthday gift in 2011. Now it's 2014 and I have extra to celebrate with the release of Danger & Desire! This boxed set of 10 full length romantic suspense novels has given me nothing but pleasure! I was thrilled to be included with NYT and USA Today Bestsellers. You can bet it's been a month of counting my blessings!
(I still adore my first cover! And this most recent is pretty smokin' too!)
To celebrate this month's fun, my daughter and I are going to see Katy Perry in concert! I'm so looking forward to this!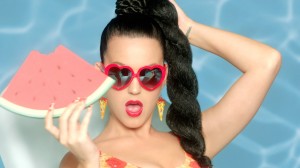 This lady is fun to sing along with! I'm just hoping I don't embarrass my daughter. Actually… I probably will and I don't think I care.
So that's my September. Book releases and concerts!
What about you? How are you celebrating September? Or how do you celebrate your birthday month?
Dangerous Race – Amazon | B&N | Carina | Audible | iBooks | Kobo | ARe