You Heard It Here: Happiness Is…
This month, happiness is getting books in the mail!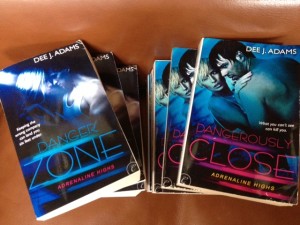 These are the only print copies of Danger Zone and Dangerously Close so I'm thinking really hard what to do with them. (Maybe a Goodreads giveaway? Maybe something else?)
I did have a scare when the package arrived because it showed up like this: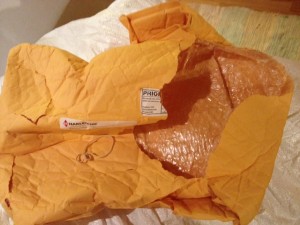 The envelope had completely ripped open and the post office just chucked everything into a large tyvec bag (the size of a garbage bag). More than half the books were mangled with cover/page damage. I'll admit my happiness was tempered with sadness because my babies were injured.
Technically, the post office is supposed to make restitution, but it's not like I can get the presses running again to replace my eight books. All I can do is hope that whoever gets them will love them despite their scars. (Hm…sounds like the theme to a few of my books. LOL. Go figure…)
It's not the first time that a happiness has been diminished because of something sad and I'm sure it won't be the last.
What about you? Anything happen that took the happiness out of something special in your life?
Oh…and what do you think I should do with my left over copies? Giveaways? Where?