You Heard It Here: RWA National Conference
July is always a big month for many romance writers because of the RWA National Convention. This year over 2,100 of us will converge in NYC to eat, drink, network and workshop our brains out. It's going to be fun. And busy. Sleep is usually something we talk about, but do little of.
In preparation for the big event, I'll be giving my Itching to Pitch workshop to the Orange County Chapter of the RWA on Saturday, July 11th at 10 a.m. (That's tomorrow in case you're keeping track!) You can click on link above for the chapter website in case you think you can make it. (I'm sure guests are allowed for a fee.) I'll be signing books at lunch too, which is always fun!
The other awesome thing about THIS July is that I've just finished narrating an awesome book for Audible and will dive into another next week! As soon as I'm able to spill the beans, I'll let you know what books they are and as soon as I find out when they'll be available, I shout that out too!
And yet another thing that's so fabulous about this month is that I got the cover for Always Dangerous! The last book in the Adrenaline Highs series! I have one word for this cover… GORGEOUS! A cover reveal is coming soon, so stay tuned!
In the meantime, I'm leaving you with a picture of the always adorable Zachary, who just celebrated his 12th birthday 4 days ago! July is just full of fun! How can you not love this face?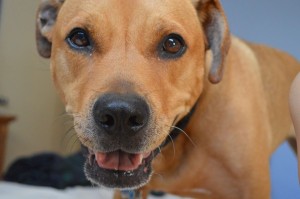 I mean… Is that the sweetest smile you've ever seen?
Is your July full of awesome! Tell me!