You Heard It Here: Real Life
I had originally planned to post about NaNoWriMo. For those of you who don't know what that is, I'll explain. November is NAtional NOvel WRIting MOnth and the goal is to write 50,000 words within 30 days. I've found it very inspiring and have participated the last few years, reaching my goal (and usually a little more). In fact, I was so busy writing my NaNo words that I forgot to post my blog yesterday on my scheduled day.
But NaNo is small potatoes in the scheme of things. Seriously. When you think about what's happening in the Philippines and what that poor country has had to endure, getting in words on a page just doesn't matter.
I think we usually consider most coastal countries as being paradise, but Mother Nature's wrath is so brutal that she can make paradise a living hell. It seems like there must be a point to destruction of that level. I ask myself if a storm this big is ultimately people related because of the way we treat our world or if it's just how the earth turns and the fact that weather is becoming so extreme. I guess we can ask why until we're blue in the face, but we'll never really get an answer. It's up to us to make sense of it in our own way.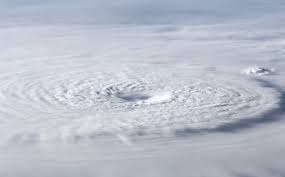 This picture is not only scary, but it's fascinating when you think about all the power generated in that sphere.
I know most every place on earth has their own natural disaster. For instance: as long as I live in California, I'll be facing earthquakes. I'm not usually a pessimist, but I am a realist and let's face it… there's going to be a "big one" someday. It's inevitable. (Acknowledging the reality isn't going to change it or make it happen sooner rather than later. It's just a fact.) The mid west has tornadoes, and other parts of the country (and world) have volcanoes and other natural disasters. Most of us deal with something. Eventually, many of us will face something devastating, though I hope not to the extent that is happening in the Philippines. Hope everyone will take a minute to be thankful for what you have now because you just never know when it will all disappear.
I always feel very helpless in situations like this even when I send monetary donations. It just never feels like enough when so many people are suffering.
What about you? Do manage to make sense of Mother Nature's destruction or are you left as dumbfounded as me?